Hello, my name is Shiriin Ahmed, I'm Syrian and I'm 19 years old.
My story for is about a girl with two faces. People say that I'm very fun, a crazy girl who is always laughing but they don't know what I actually feel.
One day when we were eating lunch, father rushed in, terrified. He said ''Get your clothes, we're going to Turkey!'', the bad people had cut off one neighbour's head and someone else's legs. Father said all the roads are closed, only the road to Turkey is open so we must go there.
My sister, my aunt and I thought about getting a job as there was 10 of us... I was 12 years old and worked 15 hours a day.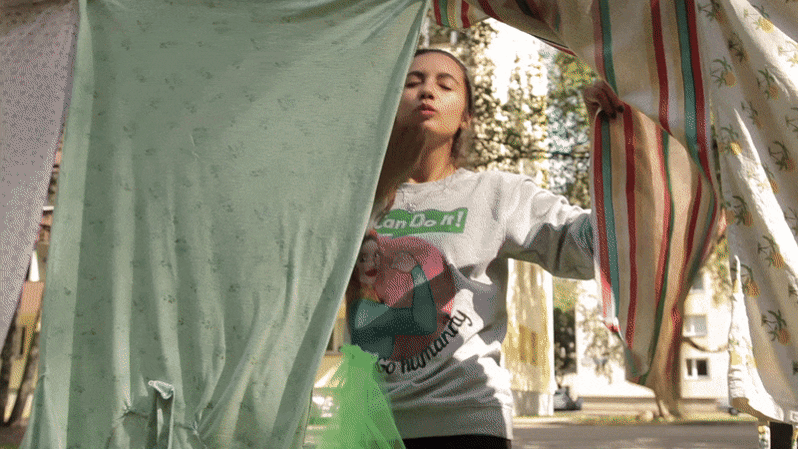 We're in Estonia now. It's calm here. When we go to sleep, we sleep well. When we were in Syria, and went to sleep, we were afraid, of what will happen at night. Maybe they will bomb us.
Hair by Tofu Hunter
Song: So Strong by Asabi Hawah & Raggo Zulu Rebel produced with You Press
Video by Anrike Piel
Second hand clothing renewed collectively by Lana, Shiriin, Engie, Tofu Hunter, Shereen Belal, Roja, Qamar, Shorok, Lama, Taima, Fatima, Jamila, Sade, with Estonian Refugee Council.
Female refugees redefining the word 'refugee' by articulating their experiences through visual art.